At McMunn's of Ballybunion, we take great pride in the food we serve and have built our reputation over the last 12 years. Executive Chef Greg Ryan and his team are committed to using the best local seasonal produce. Fresh fish and seafood are our specialty, and we serve only the best of locally caught seafood.
Our Food
A BIT ABOUT WHAT WE SERVE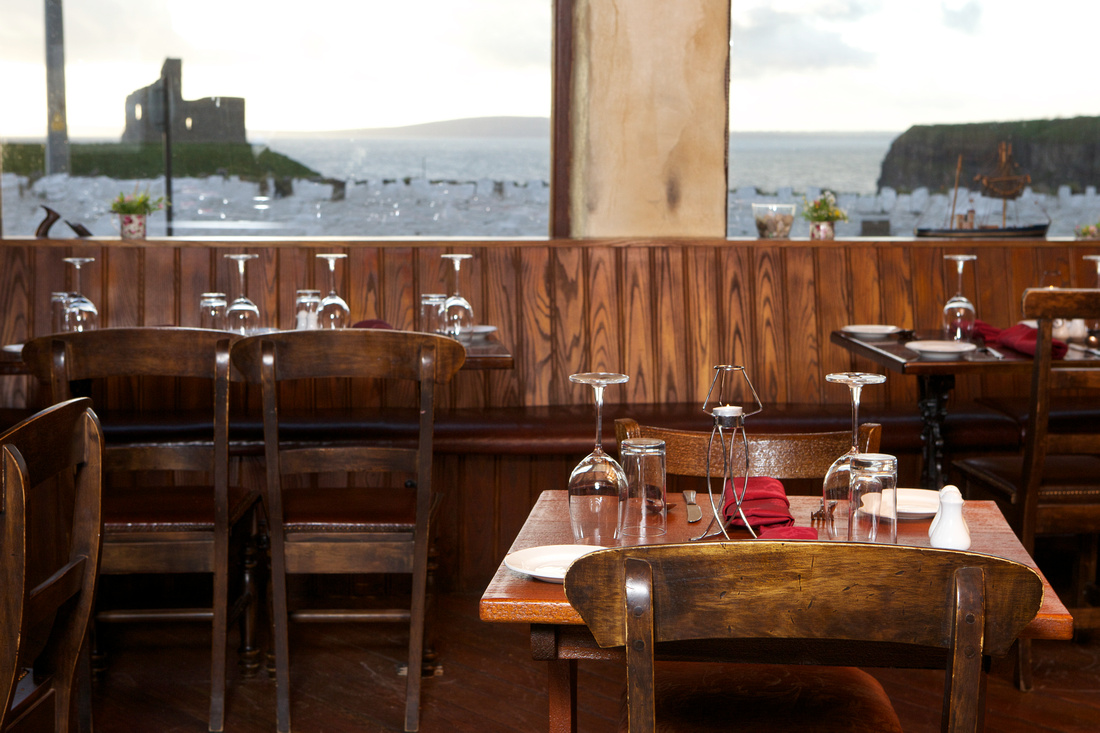 The beef served at McMunn's is award-winning Irish Hereford beef sourced directly from local farmers. Chef Greg uses only free-range eggs, fresh cream, and real butter and olive oil in his dishes, and all the sweets on the menu are made right in our kitchen.
We are able to cater to all dietary requirements and restrictions, and also offer private catering for every occasion from buffets to cocktail receptions to fine dining.
Our Drinks
A BIT ABOUT WHAT WE POUR
Our beautiful bar is the first stop for many evenings. Cocktails, beer, and wine are poured with great attention by our warm, professional staff.
Our "Whiskeys of the World" offerings allow you to sample the finest spirits from the farthest reaches of Earth, as well as unforgettable Irish whiskeys that will help bring strangers together and friends closer at our bar.
Chef Greg's unique relationship with several French wineries allows our wine list to feature exclusive selections not found anywhere else in Ireland, and will help to ensure that your time at McMunn's will always be a one of a kind experience.